Insurance changes sought for certain damaged vehicles
Nebraska insurers would be restricted in the use of aftermarket parts for certain vehicles under a bill considered Feb. 16 by the Banking, Commerce and Insurance Committee.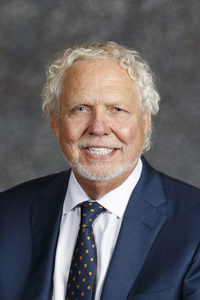 LB602, introduced by Sen. Rich Pahls of Omaha, would require that vehicle repair is commensurate with a vehicle's condition if it is three years old or newer and that insurance policies provide notice and consumer acknowledgement of the use of aftermarket parts in repairing vehicles older than three years.
The bill also would prohibit a vehicle from being declared a total loss if the cost to repair it is less than 75 percent of its fair market value at the time of the insurance claim.
Pahls said the bill would increase fairness and transparency in automobile repair.
"People who just bought a new car do not want aftermarket parts installed and they often would prefer to repair and keep their cars rather than have them totaled out by their insurance companies," he said.
James Rodis of the Nebraska Auto Body Association testified in support of the bill. Vehicles are much more sophisticated now than they used to be, Rodis said, and replacement parts that once were considered adequate no longer are.
"The sad and terrifying part is that the insurance companies directing the use of these aftermarket parts do not track or notify consumers when these parts are decertified," Rodis said. "Each one of these parts is integral in a collision."
Body shop owner Sean Sabin also spoke in support. He said insurance companies focus on reducing expenses and not on safety.
"I speak with hundreds of insurance adjusters every year. The only conversation that comes up is solely about the cost of the repair," Sabin said.
Robert Bell, speaking on behalf of the Nebraska Insurance Federation and the Nebraska Insurance Information Service, testified against LB602. Aftermarket parts save Nebraskans money on repairs and lowers insurance premiums, he said.
Bell added that Nebraska law requires aftermarket parts to be equal in "like, kind, quality, fit and performance" to original parts.
"We do care about our policy holders," Bell said. "We don't want our insureds injured; we don't want unsafe vehicles either. If it's in an accident later and there's more injuries or more property damage because of this aftermarket part, guess who pays? It's the insurance companies."
Scott Merritt, director of Automotive Recycling Industry of Nebraska, also opposed LB602. He said the bill would create an unfair marketplace that benefits large auto parts manufacturers.
The committee took no immediate action on the bill.