Landlord responsibility for bed bug infestations sought
Certain Omaha landlords would be required to provide bed bug inspections and treatment under a bill considered Feb. 9 by the Urban Affairs Committee.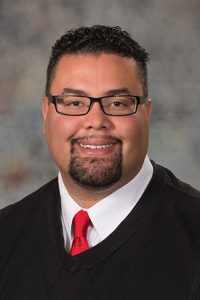 LB553, introduced by Omaha Sen. Justin Wayne, would adopt the Bed Bug Detection and Treatment Act. The bill would require landlords of multi-unit dwellings in metropolitan class cities to have dwellings inspected and treated at the landlord's expense after a complaint — written or electronic — from a tenant. Omaha is currently the state's lone metropolitan class city.
The bill also would prohibit such landlords from renting a dwelling that they know or suspect to contain bed bugs. Tenants would be required to promptly notify their landlord of a suspected infestation and landlords would have 96 hours to respond.
Wayne said bed bugs are an emerging public health issue in Omaha schools.
"It's similar to kids who have experienced lice," Wayne said. "The difference between bed bugs and lice is, often times, lice is just confined to your home. Bed bugs can move around, particularly through apartment units, and spread quickly and exponentially."
Carl Braun, president of the Nebraska State Pest Control Association, testified in support of the bill. He said bed bugs are not a personal problem, but a societal one, and that holding tenants responsible for bed bugs discourages reporting.
"The state of Nebraska must proactively ensure that our existing legal structures do not incentivize the further spread of bed bugs," Braun said. "When landlords dispute liability and tenants lack affordable and effective pest control options, infestations are left untreated."
Lynn Fisher, testifying on behalf of the Nebraska REALTORS Association and the Real Estate Owners and Managers Association of Lincoln, testified against LB553. The cost of inspection and treatment should be borne by tenants, he said.
"Landlords and property owners do not bring bed bugs into their property," Fisher said.
The committee took no immediate action on LB553.