Bill would reduce tax on certain alcoholic beverages
Taxes on ready-to-drink cocktails would be significantly lowered under a bill considered Feb. 8 by the General Affairs Committee.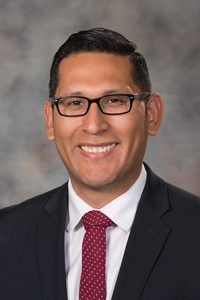 LB578, introduced by Omaha Sen. Tony Vargas, would tax ready-to-drink cocktails at 31 cents a gallon. The bill defines ready-to-drink cocktails as spirits in an original container with up to 12.5 percent alcohol by volume.
Vargas said the current excise tax rate of $3.75 a gallon on such products is "exorbitant" and prices many products out of the market, limiting the profitability of alcohol vendors.
"Many of these products in the market have similar alcohol by volume to beer and hard seltzer," Vargas said.
Zac Triemert, president of Brickway Brewery and Distillery, testified in support of LB578. He said the bill would "change the landscape of what we can do."
"As long as the canned cocktail tax rate is higher than hard seltzers, it'll never grow to be a significant part of the market," Triemert said.
Justin Brady, testifying on behalf of the Nebraska Liquor Wholesalers, also spoke in support. He said LB578 would provide a much-needed definition for ready-to-drink cocktails.
"I think the market can grow," Brady said.
No opponents were present to testify against LB578 and the committee took no immediate action on the bill.