Bill would authorize municipal broadband, internet services
The Transportation and Telecommunications Committee heard testimony Feb. 9 on a bill that would eliminate a ban on local broadband providers.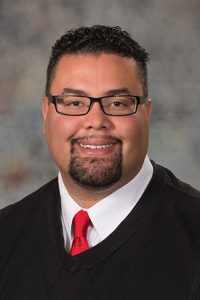 LB656, sponsored by Omaha Sen. Justin Wayne, would authorize municipalities to provide broadband or internet services on a retail or wholesale basis. Currently, political subdivisions in Nebraska other than public power suppliers are prohibited from providing such services.
The state is enforcing private, for-profit monopolies, Wayne said, by prohibiting municipalities from offering the same service as private service providers. He suggested the bill could be amended to grant similar authority to county governments.
"If a city, village, town or county decides that they're tired of their local provider and their democratically elected city council, mayor or county board decides to implement local broadband, it should not be illegal to do so," he said.
Lash Chaffin, speaking on behalf of the League of Nebraska Municipalities, spoke in support of LB656. Municipalities in Kansas, South Dakota and Wyoming have been offering broadband service for years, he said, making Nebraska an outlier.
"If you're looking for an out-of-the-box solution to getting broadband access across the state, this would do it," Chaffin said.
Also supporting the bill was Jon Cannon, executive director of the Nebraska Association of County Officials. Not every county would want to provide broadband service, he said, but a number of them are seeking solutions.
"More and more, with the connected world that we have and with the increasingly digital world we have, [broadband service] is another basic infrastructure tool to move us in that direction," Cannon said.
Opposing the bill was Tip O'Neill, president of the Nebraska Telecommunications Association. Maintaining the prohibition on local broadband, he said, would ensure that villages, cities and counties have the tax base needed to operate.
"The rationale for the prohibition is plain," O'Neill said. "A municipality should not provide a service in competition with a service provider, which is a private, tax-paying company."
Jim Ediger, speaking on behalf of Hamilton Telecommunications, also opposed LB656. The likely outcome of the bill, he said, is that municipalities would prioritize service to densely populated areas to keep costs low.
"The unlevel playing field created by such policy will chill both private investment and competition in the areas served by a municipality," Ediger said. "Further, it is unlikely that a municipality would serve the areas outside of city limits."
The committee took no immediate action on the bill.