Bill would extend TIF repayment
The provisions of a constitutional amendment approved by Nebraska voters last November would be implemented under a bill considered Jan. 26 by the Urban Affairs Committee.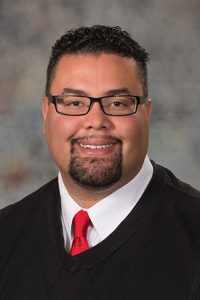 LB25, introduced by Omaha Sen. Justin Wayne, would extend the repayment period of tax-increment financing from 15 years to 20 if more than one half of the land in a project is designated as extremely blighted.
"LB25 would help incentivize the use of TIF where it is needed," Wayne said. "Since the passage of Amendment 2, multiple developers have reached out to the city of Omaha to inquire about the possibility of using the extremely blighted provisions to build affordable housing."
Jennifer Taylor, an Omaha city attorney, spoke in support of LB25. She said projects in extremely blighted areas often require new sewers, sidewalk repair, updated utilities and other infrastructure upgrades, making them more expensive and less profitable.
"[The bill] will go a long way to helping certain areas," Taylor said. "This will be the additional amount [of money] to fill that gap so that project now makes sense."
Dan Marvin, Director of Urban Development for the city of Lincoln, also testified in support of the bill. He said extending the repayment period would enable Lincoln to build more affordable housing.
No one spoke in opposition to LB25 and the committee took no immediate action on it.