Expanded unemployment eligibility considered
Members of the Business and Labor Committee considered a proposal Jan. 25 to expand eligibility for unemployment benefits.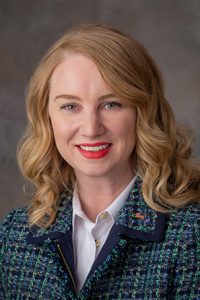 LB260, sponsored by Omaha Sen. Megan Hunt, would expand the list of "good cause" reasons to leave employment voluntarily to include caring for a family member with a serious health condition.
The bill would allow workers who have voluntarily left employment to care for a family member, but who are seeking to return to employment, to be eligible for unemployment benefits.
Current law does not allow workers who leave employment to care for a family member to receive unemployment benefits, Hunt said, despite the fact that their employers have paid into the unemployment insurance fund on their behalf.
"This is supporting folks who've likely worked the majority of their lives but are forced to have a temporary lapse in employment to care for [family]," she said. "Providing this temporary safety net will allow caregivers some security while they attempt to reenter the workforce."
Scout Richters, representing the ACLU of Nebraska, spoke in support of LB260. The importance of family caregiving has become ever more apparent during the current pandemic, she said.
"Without the ability to get unemployment benefits for this necessary caretaking, women will lose income for themselves and their families that they rely on," Richters said. "It is especially important because 64 percent of all families have women as the sole or primary breadwinner."
Also supporting the bill was Jina Ragland, on behalf of AARP Nebraska. She said that, on average, family caregivers over 50 who leave to care for a parent lose $304,000 in wages and benefits over their lifetime.
"Nebraskans do want to work, and they are working, but often times they have no other choice but to quit and care for their loved one," Ragland said.
No one testified in opposition to LB260 and the committee took no immediate action on it.