Regulation sought for kickboxing, bare-knuckle boxing
Fight fans in Nebraska would have more entertainment options under a bill considered Jan. 25 by the General Affairs Committee.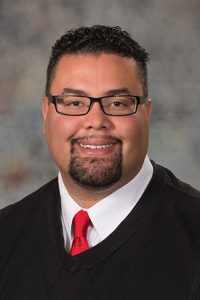 LB70, introduced by Omaha Sen. Justin Wayne, would authorize the State Athletic Commissioner to regulate kickboxing and bare-knuckle boxing. The commissioner currently regulates professional mixed martial arts and boxing.
Allowing the additional sports in Nebraska would generate economic activity, Wayne said, adding that Alabama, Georgia, Maryland, Tennessee, New York and Indiana have adopted similar regulation.
"People who want to do these [sports] go to other states to fight," he said.
Henry Ems, a combat sports trainer and promoter, testified in support of the bill. He said Nebraska mixed martial arts promoters have a track record of protecting athletes' health — even during the ongoing COVID-19 pandemic — and he expects that would also be the case if kickboxing and bare-knuckle boxing were regulated.
"We have the ability to make these [sports] safe," Ems said.
No one testified in opposition to LB70 and the committee took no immediate action on it.