Body art, nail technology bill vetoed
A bill that changed state law regulating nail technology and tattoo artists was vetoed by Gov. Pete Ricketts Aug. 17.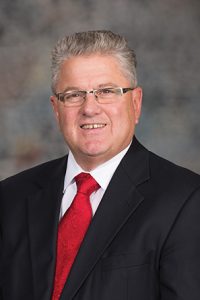 LB607, introduced by Sen. Mark Kolterman of Seward, made a number of changes, including:
• creating a three-day license for a "guest body artist" enabling him or her to work at a licensed tattoo establishment or under a licensed body artist;
• creating the position of nail technology apprentice and allowing an apprentice to work under a licensed nail technologist;
• updating the definition of cosmetic tattooing;
• adding "natural nail" treatment—work done on a person's nails without adding to the nail—to the definition of manicuring; and
• allowing the Board of Cosmetology, Electrology, Esthetics, Nail Technology and Body Art to administer licensing exams in multiple languages.
LB607 passed on a 31-10 vote Aug. 13.
Ricketts said in a veto letter that the bill would be burdensome on individuals who perform natural nail manicures and pedicures by imposing requirements that "go well beyond basic education and training in safe health and sanitation practices."