Omnibus election bill passed
A bill that makes numerous changes to election procedures in Nebraska passed Aug. 3.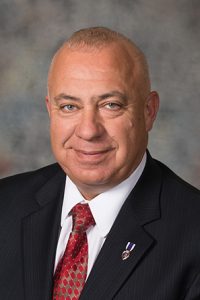 LB1055, introduced by Sen. Tom Brewer of Gordon, requires counties that conduct elections by mail to have an in-person polling site at the office of the county clerk, at least one secure ballot drop box available for voters and in-person early voting opportunities.
Currently, counties of less than 10,000 residents can apply to the state for permission to hold an election entirely by mail.
LB1055 includes provisions of:
• LB820, also introduced by Brewer, which remove "home" and "work" phone numbers from voter application forms and change timelines for recall elections;
• LB1086, introduced by Sen. Matt Hansen of Lincoln, which require poll watchers who wish to observe Election Day procedures to be either a registered voter in Nebraska or a member of a state, national or international election monitoring organization;
• LB1136, introduced by Sen. Matt Williams of Gothenburg, which require members of a public power board to be governed by the Nebraska Political Accountability and Disclosure Act when dealing with conflicts of interest on board business and repeal a law prohibiting a public power board member from having an interest in a contract to which the board is a party;
• LB1119, introduced by Gretna Sen. Andrew La Grone, which prohibit special elections from being held in March of even-numbered years, except school bond special elections, unless the election is in conjunction with a statewide primary election; and
• LB1120, also introduced by La Grone, which prohibits special elections from being held in September of even-numbered years unless the election is in conjunction with a statewide general election, or is an election to approve a property tax levy or to exceed the subdivision's property tax levy limitation.
The bill passed on a 47-0 vote.