Bill would end appointment of election commissioners
County election commissioner would be an elected position under a bill considered Feb. 27 by the Government, Military and Veterans Affairs Committee.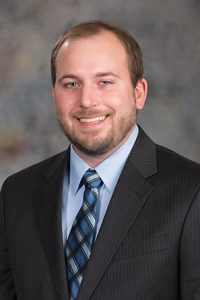 LB1022, introduced by Lincoln Sen. Matt Hansen, would require election commissioners to be elected and eliminate the position of deputy election commissioner. Currently, the governor appoints election commissioners in counties of at least 100,000 residents and the commissioner appoints a deputy.
The bill also would require any county with a population between 20,000 and 100,000 to elect its commissioner if the county chooses to create the position. Currently, counties of that size may have a county clerk—an elected position—handle the duties of an election commissioner.
Seven Nebraska counties have appointed election commissioners, Hanson said. He cited a recent opinion issued by Nebraska Attorney General Doug Peterson asserting that the state constitution requires county election commissioners to be elected.
"It's very clear that we have this constitutional provision that says all county officers shall be elected," Hanson said.
Westin Miller of Civic Nebraska testified in support of the bill. He said the attorney general has filed a lawsuit to overturn the practice of appointing election commissioners—a case that likely will go before the state supreme court.
If the court strikes down the appointment of election commissioners, it could force county clerks in larger counties to administer an election in addition to their regular duties, Miller said.
"This is going to be an administrative burden that is enormous on the county clerks, potentially right before the 2020 election," he said.
Nebraska Secretary of State Bob Evnen, who is the defendant in the attorney general's lawsuit, testified against LB1022. He said the court case should be allowed to continue.
"This legislation is premature," Evnen said. "You ought to wait."
Mary Boschult, president of the League of Women Voters of Lincoln and Lancaster County also testified against the bill. She said election commissioners should not have to raise money and campaign for their jobs.
"What might the donors expect for that contribution?" Boschult said.
The committee took no immediate action on the bill.