Maternal health care changes sought
The Health and Human Services Committee considered a bill Feb. 26 that would makes several changes to state law regarding health care delivery for pregnant women and new mothers.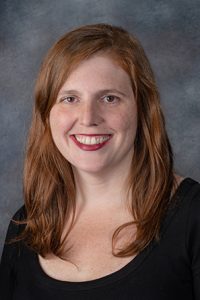 LB1170, introduced by Omaha Sen. Machaela Cavanaugh, would:
• extend Medicaid postpartum coverage from 60 days to one year;
• expand Medicaid coverage to include the services of a doula—a non-medical professional who assists a pregnant woman during and after labor;
• require the state Department of Health and Human Services to develop and provide instruction to all health care professionals regarding health screenings for maternal hypertension, gestational diabetes and obesity;
• require all individuals licensed or credentialed under the Uniform Credentialing Act to complete implicit bias training approved by DHHS; and
• create a pilot program to study racial disparity across socioeconomic groups and social determinants of health for pregnant women and mothers.
Cavanaugh said maternal mortality rates have risen in the United States at a time when it is declining in the rest of the world.
"African American women have borne the brunt of this," she said. "It is not the education or the financial background of the mother that is the problem, it is society's bias in our health care system."
Julia Isaacs Tse of Voices for Children in Nebraska testified in support of the bill. She said black and Native American mothers have a much higher mortality rate than do white mothers.
"Health disparities for women of color are the result of a range of systematic barriers that have deep, historical roots in our nation that include [lack of access] to reproductive health care, exposure to chronic stress well before that woman becomes pregnant and the availability of quality hospitals in communities of color," Isaacs Tse said.
Also speaking in support was Becky Sherman of Doulas of Lincoln. She said she has assisted mothers in more than 80 births and employed a doula for the birth of her own children. Doulas act as advocates for mothers and enhance communication between a health care provider and a pregnant woman, Sherman said.
"The presence of a doula reduces the need for interventions, pain-relief medications, instrument delivery and caesarean delivery," she said.
Jeremy Brunssen, interim director of the DHHS Division of Medicaid and Long-Term Care, testified against the bill. He said DHHS does not oppose creating implicit bias training, although it would increase the department's costs.
The department does oppose changing Medicaid requirements, Brunssen said. He said the current, 60-day postpartum Medicaid coverage period is a federal requirement and that changing it would require the state to seek a waiver.
"LB1170 would change Medicaid eligibility for pregnant women in a way that goes beyond federal law and will not allow the state to maximize federal funding," Brunssen said.
The committee took no immediate action on the bill.