Electric vehicle charging station tax credit proposed
The Revenue Committee heard testimony Feb. 26 on a bill intended to help build a statewide network of electric vehicle charging stations.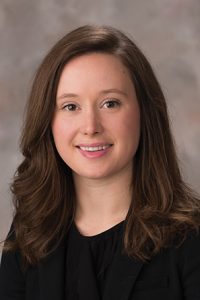 LB1162, introduced by Lincoln Sen. Anna Wishart, would provide for a nonrefundable state tax credit for individuals and certain businesses that install a metered-for-fee, public access recharging system for motor vehicles that are propelled in whole or in part by electricity.
As more Nebraskans buy EVs during the next decade, Wishart said, state gas tax revenue will decrease.
She said Nebraska should incentivize private companies to build a charging station network because it would ensure that the state has a way to collect tax revenue from Nebraska residents and out-of-state motorists.
"What will happen if we don't start incentivizing convenience stores and private businesses to develop EV infrastructure is that we will have more EVs in our state without having the ability to capture the revenue needed to address wear and tear on our roads and bridges," Wishart said.
A person subject to state income tax, an insurance company subject to premium and related retaliatory taxes or a financial institution subject to the franchise tax could apply to the state Department of Revenue for the credit.
Credits would be equal to 75 percent of the cost of installing a charging station that is placed in service during 2020 or 2021, and the department could approve up to $25 million in credits under the program.
The department estimates that the bill would result in 150 to 200 new charging stations and reduce state tax revenue by $1.6 million in fiscal year 2020-21, $4.5 million in FY21-22 and $3.7 million in FY22-23.
LB1162 would require those claiming the credit to file an annual report with the state Department of Environment and Energy. Each report would include the number of charging events, the number of unique vehicles that were charged, the total kilowatt-hours dispensed during each charging event and the average kilowatt-hours dispensed for all charging events during the reporting period.
Wishart said the data would help the state better understand EV use among Nebraskans.
David Jankowsky of Francis Renewable Energy testified in support of the bill. He said his company recently finished building a network of more than 100 charging stations across Oklahoma with the help of a $30 million state tax credit program.
He said such stations can cost up to $420,000 to install and take years to turn a profit, making a public-private partnership necessary for building a viable statewide network.
No one testified in opposition to LB1162 and the committee took no immediate action on it.