Free park entry permit for disabled veterans advanced
Lawmakers gave first-round approval Feb. 12 to a bill that would allow certain disabled veterans to apply for a free lifetime state park entry permit.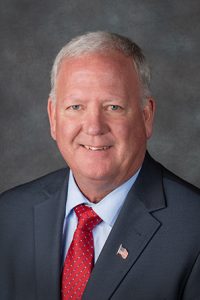 Introduced by Creighton Sen. Tim Gragert, LB770 would require the state Game and Parks Commission to create and issue a free park entry permit for qualified disabled veterans in addition to the existing annual and temporary permits.
To qualify, a veteran must be a Nebraska resident who has been honorably discharged and either rated by the U.S. Department of Veterans Affairs as 50 percent or more disabled as a result of service in the U.S. military or receiving a pension from the department as a result of total and permanent disability that is not connected to military service.
The permits would be perpetual and would become void only if a veteran no longer meets the eligibility criteria.
LB770 also would increase the maximum fee for a nonresident motor vehicle annual park entry permit from $45 to $65. It would increase the maximum fee for a nonresident motor vehicle temporary park entry permit from $8 to $12.
Gragert said the proposed increase in maximum fees for nonresident permits would cover the cost of providing the free disabled veteran permits.
Senators voted 38-0 to advance the bill to select file.