Lower cable TV taxes considered
The Transportation and Telecommunications Committee heard testimony Feb. 11 that seeks to lower the taxes paid by cable television subscribers.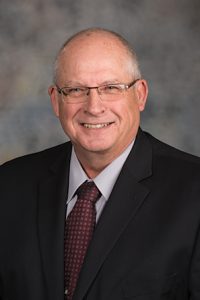 LB1046, sponsored by Henderson Sen. Curt Friesen, would impose a cap on occupation taxes—taken along with any other tax, fee or assessment—collected by municipalities or counties for cable television service of not more than 3 percent of gross receipts.
Currently, the limit on such occupation taxes is set at 5 percent.
Online streaming platforms are not subject to local occupation taxes, Friesen said, which creates an unlevel playing field.
"We should be providing a tax system that treats similar services in a similar manner," he said.
Julia Plucker, representing the Nebraska Cable Communications Association, supported the bill. It would result in fair competition between cable and video streaming providers, she said, while also providing direct savings to consumers.
"[This bill] helps reduce the tax disparity in a rapidly changing video market and continues to provide cities with fair compensation for the privilege of providing cable service," Plucker said.
Also supporting the bill was Dustin Antonello, representing the Lincoln Independent Business Association. Franchise fees are used to pad a city's general funds, he said, rather than offsetting the costs of cable companies.
"Cable companies are basically paying rent in the form of franchise fees for lines that were put in the public right of way decades ago," Antonello said. "[We] believe these franchise fees are no longer serving their intended purpose and should be reduced or eliminated altogether."
Opposing LB1046 was Brandon Kauffman, representing the city of Lincoln. Public safety services are largely funded through franchise fee revenue, he said, which is important in a growing city like Lincoln.
"This legislation would impact the service levels the city is able to provide to its citizens, which are growing as the city expands," Kauffman said, adding that the bill would result in a loss to the city of $1.2 million annually.
Stacey Hultquist, representing the city of Omaha, also opposed the bill. She said that cable companies consented to the 5 percent franchise fee for the entire term of the agreements they entered into. The city of Omaha would stand to lose $2.5 million in revenue per year under the bill, she said.
"The cities and counties have relied on this franchise revenue when setting their budgets going forward," Hultquist said. "The immediate, unforeseen impact of this bill would turn those already strained government budgets upside down."
The committee took no immediate action on the bill.