Tax deduction proposed for employers of felons
The Revenue Committee heard testimony Jan. 29 on a proposal to provide an income tax deduction to Nebraska businesses that employ individuals convicted of a felony.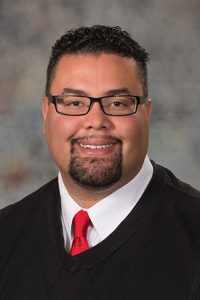 Under LB805, introduced by Omaha Sen. Justin Wayne, an individual's federal adjusted gross income—or a corporation's federal taxable income—would be reduced by 65 percent of the wages paid to an individual who has been convicted of a felony in any state.
Wayne said many businesses do not consider hiring felons because the business must then pay a higher insurance premium. The proposed tax incentive would help offset that, he said.
By encouraging more businesses to hire them, Wayne said, LB805 would help more felons rejoin society, reducing their recidivism rate.
The deduction would be allowed for taxable years beginning on or after Jan. 1, 2021. It would be allowed only with respect to wages paid during the individual's first year of employment and could not exceed $20,000 per individual.
The state Department of Revenue estimates that LB805 would reduce state income tax revenue by $2.4 million in fiscal year 2021-22 and an additional $2.4 million in FY2022-23.
Josh Waltjer, a student at the University of Nebraska College of Law, testified in support of the bill on his own behalf. He said businesses often are wary of hiring individuals with a criminal record because of the misplaced fear that they are violent. Most felons are nonviolent and simply are trying to become better people, Waltjer said.
"With these incentives," he said, "employers would be willing to overlook these individuals' prior criminal records and instead focus on their capabilities as potential employees."
Jennifer Creager, senior director of public policy at the Greater Omaha Chamber, also testified in support. She said the bill would help address Nebraska's severe labor shortage by providing more employment opportunities for felons.
Danielle Conrad testified in support of LB805 on behalf of ACLU of Nebraska, saying it could help reduce prison overcrowding.
"One of the best things that we can do to stop the cycle of recidivism and criminal behavior is to provide folks with meaningful employment to help them transition back into society as part of a robust reentry program," she said.
No one testified in opposition to the bill and the committee took no immediate action on it.