Clarification of child forensic interview procedures discussed
Members of the Judiciary Committee heard testimony Jan. 23 on a bill that would clarify who can access forensic interviews of children in cases of child abuse or neglect.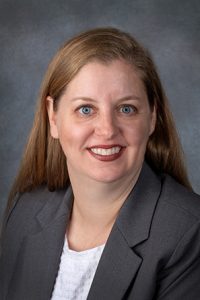 LB906, introduced by Bennington Sen. Wendy DeBoer, would allow a child advocacy center to maintain a video recording of a forensic interview conducted on its premises. Information obtained through the interview could be shared with appropriate members of child abuse and neglect investigation teams.
DeBoer said Nebraska's child advocacy centers play a vital role in the child welfare system by working with children and families in highly sensitive and often crisis-level situations.
"LB906 updates our statutes to reflect the current method of storing forensic interviews, which helps streamline their response to abuse and neglect," she said.
Under the bill, the custodian of a video recording could not release it to any additional party without a court order, even if the child victim or child witness consents to its release.
The child advocacy center could, however, release the video upon request by law enforcement, the Office of Inspector General of Nebraska Child Welfare or the state Department of Health and Human Services for the investigation of crimes identified in the video interview.
Additionally, LB906 would allow the child advocacy center to use video internally for supervision and peer review required by national accreditation standards.
Ivy Svoboda, executive director of the Nebraska Alliance of Child Advocacy Centers, supported the bill. She said it would help child advocacy centers to better protect child victims and their families.
"It creates a clear and uniform state standard for the access to forensic interviews so that investigations can easily be coordinated," Svoboda said.
Spike Eickholt, representing the Nebraska Criminal Defense Attorneys Association, opposed LB906. Excluding defense attorneys from gaining access to the forensic interviews would create an unfair process, he said.
"In many of these cases the forensic interview is critical," Eickholt said. "In many cases it may be the only evidence there is."
The committee took no immediate action on the bill.