Exemption from bar exam proposed
Law school graduates would have one less requirement to meet under a bill considered by the Judiciary Committee Jan. 23.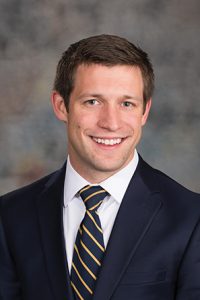 LB934, introduced by Lincoln Sen. Adam Morfeld, would eliminate successful completion of a bar examination as a condition to practice law for graduates of accredited law schools located in Nebraska.
If students graduating from law school are unprepared to practice, Morfeld said, the state court system and bar association should be responsible for developing more stringent educational standards.
"Those law schools should have the burden of graduating competent and qualified attorneys and raising their standards for our [profession]," he said.
Carole McMahon-Boies, administrator for the attorney services division of the Nebraska Supreme Court, opposed the measure. Based on bar exam scores from the last five years, she said, if LB934 became law, Nebraska would be forced to license attorneys who fall well below minimum standards.
"Requiring the exam and monitoring how law schools are preparing students to become attorneys provides us valuable information in regulating the practice of law," McMahon-Boies said. "We would regularly be licensing attorneys who perform 45 points below an acceptable level of competency."
Nebraska State Bar Commission chairperson Mary Hewitt also opposed the bill. She said the exam is designed to test a person's ability to make critical decisions under pressure.
"We believe the bar exam is some evidence that those who have passed are minimally competent," Hewitt said. "The bar exam is intended to enhance the quality of professionalism in Nebraska and thereby protect the public by identifying those who are not prepared for entry-level practice."
No one testified in support of LB934 and the committee took no immediate action on it.