Deceptive trade practice tied to food labeling put on hold
Violating state law regarding food labels would be a deceptive trade practice under a bill debated on general file Jan. 15.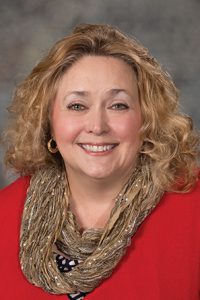 Under LB594, as introduced last session by Bellevue Sen. Carol Blood, advertising, promoting, labeling or selling plant-based, lab-grown or insect-based foods as meat would violate the state Uniform Deceptive Trade Practices Act.
A pending Agriculture Committee amendment would remove the definition of meat and the accompanying deceptive trade practice proposed in the original bill.
It instead would make a violation of "any provision of the Nebraska Pure Food Act relating to the labeling, packing or packaging, or advertising of food" a deceptive trade practice.
Blood supported the amendment, saying some food companies use deceptive labels that could lead consumers to think that plant-based products are meat or include meat in their ingredients.
"This amendment would allow LB594 to cover any food product you're going to find on shelves and allow anyone who feels as though there is marketing or packaging that is deceptive to have another means of making their voice heard," she said.
Omaha Sen. Steve Lathrop opposed the amendment and the bill. If a food company uses misleading labels, he said, the director of the state Department of Agriculture can stop it under the Pure Food Act. That enforcement method is better than allowing individuals to sue a company for each mislabeled item, as the amendment would do, Lathrop said.
Sen. Tom Brewer of Gordon also opposed LB594 and filed a motion to recommit it to the Agriculture Committee. He said a bill related to the misbranding of imitation meat food products is pending in Congress and that the Legislature should wait for federal guidance.
The Legislature adjourned for the day before voting on Brewer's motion, the amendment or the bill.
On Jan. 16, Speaker Jim Scheer of Norfolk put a hold on LB594 at Blood's request. It is unlikely to be scheduled for debate again this session.