Lawmakers passed a bill May 24 that establishes a trust fund for brain injury research and advocacy in Nebraska.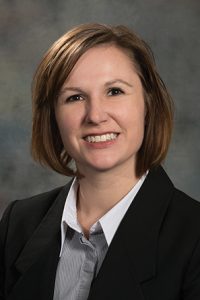 LB481, as originally introduced by Lincoln Sen. Kate Bolz, would have stated intent regarding how the state Department of Health and Human Services administers the federal Title X Program.
Those provisions were removed and replaced with LB642, introduced by Omaha Sen. Mike McDonnell. The bill creates the Brain Injury Trust Fund, which consists of general fund appropriations and transfers authorized by the Legislature, grants and any contributions designated for the purpose of the fund.
The bill transfers $500,000 annually to the Brain Injury Trust Fund from the Nebraska Health Care Cash Fund, beginning in fiscal year 2020-21.
The Brain Injury Trust Fund will be administered through a contract with the University of Nebraska Medical Center for administration, accounting and budgeting purposes and used to pay contracts for assistance to individuals with a brain injury. No more than 10 percent of the fund may be used for administration.
LB481 also creates a 12-member Brain Injury Oversight Committee. The bill passed on a 41-1 vote.