Bill amended to change farm winery definition
The definition of a farm winery would change under a bill advanced to select file May 15.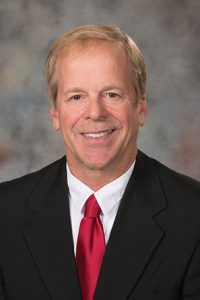 LB592, as originally introduced by Sen. Tom Briese of Albion, would have addressed the state Liquor Control Commission's ability to close establishments due to violations of the Liquor Control Act.
A General Affairs Committee amendment, adopted 35-0, stripped those provisions and replaced them with portions of LB584, introduced by Sen. Mike Hilgers of Lincoln.
The amended bill would reduce from 75 to 60 the percentage of fruit or other suitable agricultural product grown in Nebraska required to meet the definition of a farm winery. It also would increase from one to four the number of branch outlets that allow sampling and sale of a farm winery's product.
Hilgers said the amendment would encourage Nebraska wineries to expand.
"As these entrepreneurs keep growing, they use more grapes and it becomes harder and harder to reach the 75-percent threshold," Hilgers said.
An amendment offered by Peru Sen. Julie Slama would have allowed farm wineries to sell beer and other alcoholic beverages if the winery owner also holds an appropriate retail license.
Under current law, Slama said, Nebraska wineries must apply for a one-day Special Designated License to sell alcohol other than wine when they host events.
"If you've got a college graduation party scheduled for Friday, [a] wedding scheduled for Saturday and a family reunion scheduled for Sunday, they'd have to apply for a separate SDL for each of those days." She said. "This leads to stacks upon stacks of paperwork."
Sen. Curt Friesen of Henderson supported the Slama amendment, saying it would encourage economic development in small towns.
"They're not going to put anybody else out of business. They're not going to damage the distributors," Friesen said. "All they want is the ability for someone to come in and have a beer instead of a glass of wine."
Briese opposed the amendment, which he said could erode Nebraska's three-tiered liquor control system that separates producers, distributors and retailers.
Sen. Carol Blood of Bellevue said she opposed Slama's amendment because it would allow Nebraska wineries to sell other alcohol while non-Nebraska wineries could not do the same, potentially leading to lawsuits.
Sen. John Lowe of Kearney also opposed the amendment, saying it would allow local wineries to become "super bars" that would compete unfairly with other alcohol vendors.
Slama's amendment failed on a vote of 11-21.
Following adoption of the committee amendment, LB584 advanced to select file on a vote of 38-0.