Legalization of medical cannabis stalls
A bill that would approve certain forms of cannabis for medical use stalled on general file May 15.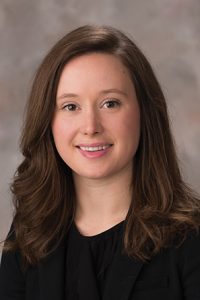 LB110, introduced by Lincoln Sen. Anna Wishart, would create a framework for legalizing medical cannabis use in Nebraska.
Wishart said a 2017 study shows that over 70 percent of Nebraskans support legalizing medical cannabis. While supporters span the political, age and geographic spectrums, she said, they all share a common desire to help those struggling with chronic illnesses who could be helped by medical cannabis.
"I introduced LB110 on behalf of the countless Nebraskans who have reached out to me in favor of cannabis reform," Wishart said. "These are Nebraskans … who all share a common desire for change because they or family and friends are struggling with a chronic illness and desperately want access to cannabis for medicinal purposes."
A pending Judiciary Committee amendment would replace the original bill. As amended, it would create a new state regulatory agency—the Cannabis Enforcement Department—that would be tasked with reviewing and approving applications for medical cannabis use.
To qualify for a medical cannabis registration card under the bill, a person must receive written certification from a physician, nurse practitioner or physician's assistant with whom they have an established, bonafide relationship.
The practitioner evaluating a person would be required to perform a physical exam, including an assessment of potential alcohol or substance abuse issues, as well as personal or family history of schizophrenia or psychotic disorders. Applicants with terminal illnesses would be subject to a basic physical exam only.
The certification would include a patient's qualifying diagnosis, which could include:
• cancer;
• glaucoma;
• ALS;
• HIV or AIDS;
• epileptic seizures;
• Tourette's syndrome;
• Hepatitis C;
• Crohn's disease;
• Huntington's or Parkinson's disease;
• PTSD, when at least one other treatment has failed;
• autism with frequent or serious self-injurious or aggressive behavior;
• terminal illness with less than one year to live; or
• serious medical conditions causing severe nausea or cachexia.
Registered medical cannabis users could purchase cannabis through regulated in-state dispensaries or home delivery from out-of-state suppliers. Patients would be limited to no more than 2.5 ounces of cannabis or cannabis products containing no more than 2,000 mg of THC. The department could grant waivers to patients who demonstrate a greater medical need.
LB110 would prohibit any registered user of medical cannabis from driving, operating a boat, train or aircraft, or undertaking any task that would be negligent or constitute malpractice while under the influence of cannabis. They also could not work on transportation property, equipment or facilities.
The committee amendment would prohibit use of cannabis or a cannabis product in any vehicle, whether the patient is the driver or a passenger. Smoking marijuana also would be prohibited under the amended bill.
Medical cannabis would not be covered by Medicaid and private insurers would not be required to cover its costs. Any registered user who sells their medical cannabis would be banned from the program and be subject to criminal prosecution.
Bellevue Sen. Sue Crawford introduced an amendment that would prohibit edible cannabis products under LB110. She said she was concerned that a child might mistakenly ingest medical cannabis if it were in the form of a brownie or gummy candy.
Sen. Patty Pansing Brooks of Lincoln spoke in support of the bill. Senators should consider the treatment needs of others and not simply their own experience, she said.
"You and I might not need it, but the parents who come here with their children who have helmets on their heads so that during seizures they didn't get brain injuries need it," Pansing Brooks said.
Also supporting the bill was Lincoln Sen. Adam Morfeld. He cautioned senators that LB110 was the Legislature's last opportunity to approve and regulate medical cannabis before the issue goes to 2020 general election voters through an initiative petition drive.
"We are making criminals out of people who are simply trying to seek treatment," he said. "LB110 is eminently reasonable and one of the [narrowest] bills in terms of construction for this type of [program]."
Lincoln Sen. Suzanne Geist spoke in opposition to the bill, saying state senators should not be responsible for approving a drug.
"This is the job of a scientist, not a citizen legislator," she said. "There is so much we do not know about this drug."
As a former member of the Judiciary Committee, Gothenburg Sen. Matt Williams said he heard from many constituents suffering from chronic illnesses who support medical cannabis.
"I have great empathy for them, but when I think about creating public policy … and the direction we take our state in legalizing a Schedule I drug, I can't go there," he said. "Legalizing medical marijuana is the first step taking us down a path that I'm not willing to go [down]."
After three hours of debate, the Legislature adjourned for the day before voting on the bill or the pending amendments. Per a practice implemented by Speaker Jim Scheer, the sponsor of a bill that is facing a potential filibuster must demonstrate sufficient support for a cloture motion before the measure will be scheduled for additional debate.