Coverage sought for in vitro fertilization
A bill to extend health insurance coverage to include in vitro fertilization was considered March 4 by the Banking, Commerce and Insurance Committee.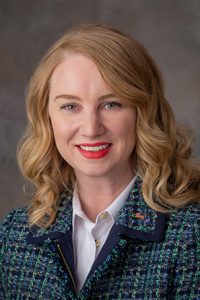 LB501, introduce by Sen. Megan Hunt of Omaha, would require insurers to cover in vitro fertilization procedures to the same extent they that cover other pregnancy-related procedures.
To qualify for coverage, the insured must be unable to become pregnant through any less costly fertility treatment and the in vitro procedure must be performed at a facility that conforms to the minimal standards adopted by the American Society for Reproductive Medicine.
Hunt said 15 states provide some form of in vitro fertilization coverage. About 10 percent of American women suffer from infertility, Hunt said, which is a legitimate and recognized medical condition that should not be categorized as elective for treatment purposes.
"We would be doing a great disservice to middle- and lower-income Nebraskans if we don't make sure they have access to these services," Hunt said.
Sarah Marshall of Omaha testified in favor of the bill. She said she spent $20,000 out of pocket for in vitro fertilization procedures and medication but now is covered by her employer's health plan. She currently is receiving treatment from a facility in New York because no facility in Nebraska is covered under her insurance.
"Having a family should not be a privilege," Marshall said.
Megan Morris, a registered nurse, also spoke in favor of LB501. Morris, who suffers from infertility, said there were women in her family in the same situation who kept it a secret because of the social stigma surrounding infertility.
"It is a medical problem and if effects way more people than I ever knew," Morris said.
Jed Hansen, a nurse, also testified in support. He said the issue affects him personally and professionally. Hansen and his wife have been unable to have a child the past year and a half, and have spent $14,000 on in vitro fertilization.
"Passage of this bill gives us hope that we'll not have to sacrifice our financial future in order to have a complete family," Hansen said.
Noah Tabor of Medica Health Plan testified against LB501. Tabor said his nonprofit health care company would be unable to keep premiums low if the bill passed.
"The cost of health care is high," Tabor said. "We are absolutely committed to making sure we're bringing forward options to our members with a nod toward affordability."
Eric Dunning testified against the bill on behalf of Blue Cross Blue Shield 0f Nebraska. Dunning said insurers might leave Nebraska to avoid mandates like the one contained in LB501. He added that the bill would not apply to Nebraskans covered by Medicare or the 33 percent covered by self-funded plans.
Also testifying in opposition was Robert Bell, executive director of the Nebraska Insurance Federation. He said the higher insurance premiums that would result from LB501 would be paid by individuals who are unable to benefit from the expanded coverage.
"You take an extremely expensive benefit for a small portion [of the population] and there is going to be some pushback from the people that have to pay that bill," Bell said.
The committee took no immediate action on LB501.