Family planning bill introduced
Family planning services would be covered by Medicaid under a bill considered by the Health and Human Services Committee Feb. 22.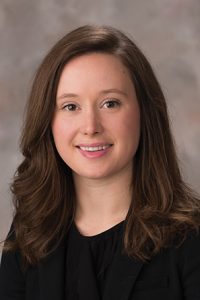 Sen. Anna Wishart of Lincoln introduced LB498, which would direct the state Department of Health and Human Services to submit a state plan amendment to the federal Centers for Medicare and Medicaid by Sept. 1, 2019, to include medical assistance for family planning services to individuals with an income at or below 194 percent of the federal poverty level.
The bill defines family planning services as:
• all family planning methods approved by the U.S. Food and Drug Administration;
• screening and treatment for preinvasive cervical and breast cancers;
• interpersonal violence screening and prevention;
• follow-up family planning appointments and counseling;
• treatment of conditions routinely diagnosed during a family planning visit, such as a urinary tract infection or sexually transmitted infections;
• preventive services such as vaccination against the human papillomavirus;
• treatment of a major medical complication resulting from a family planning appointment; and
• insertion of a long-acting contraceptive.
The bill explicitly bars the use of state funds to pay for elective abortion services.
Wishart said that states with Medicaid coverage of comprehensive family planning services save money in the long run. In addition, she said the federal government match would pay for 90 percent of the cost to implement LB498.
"The essence of this bill is to allow someone of lower income the best access to health care," Wishart said. "It also allows them to interface with a health care provider."
Tiffany Seibert Joekel of the Women's Fund of Omaha testified in favor of the bill. She said providing access to contraceptives affords women greater economic stability.
"Decades of research shows that better access to family planning helps women to decide if and when to start a family," Seibert Joekel said. "We're not forcing these services on anyone. This is about making sure all Nebraskans have some level of access to health care."
Heather Younger, representing Family Health Services Inc., also testified in favor of LB498. She said her organization often serves single, working mothers who are struggling financially.
"The problem they have is that their kids are covered but they will fall under the sliding-fee scale and still have to pay," Younger said, "But with this bill they'd be covered under Medicaid."
Also testifying in favor of LB498 was physician Katherine Lessman. She said contraceptives are a critical part of a woman's health care.
"I'm a Christian whose job it is to understand and teach female reproductive physiology and its complications," Lessman said. "When used as they typically are in the office and hospital setting, our contraceptive medicines and devices do not damage or destroy the uterus. The family planning expansion we're discussing today does not cause abortion but rather it prevents it more effectively than almost anything we can do."
Marion Miner, testifying on behalf of the Nebraska Catholic Conference, opposed the bill. Miner said LB498 would lead to risky sexual behavior and increase the number of abortions in Nebraska.
"Numerous studies from sources across the ideological spectrum, and across many years, have illustrated that greater access to contraception does not reduce unintended pregnancy and abortion, but in fact tends to increase abortion," Miner said.
Miner added that some family planning methods like hormonal contraceptives that are covered by the FDA are tantamount to abortion.
Teresa Kenney, a nurse practitioner, also testified against the bill. Kenney said some intrauterine devices are dangerous and can lead to injury and death. The devices often fail, Kenney said, which can lead to an abortion. In addition, Kenney said, hormonal birth control has side effects including decreased sex drive and depression.
"Women who are socially or economically disadvantaged deserve better," Kenney said. "I believe it is wrong to treat any woman contrary to the dignity and respect she deserves."
Testifying on behalf of the state DHHS Division of Medicaid and Long-term Care, Thomas "Rocky" Thompson said the bill could cost the state $1.4 million in fiscal year 2020-21. LB498 potentially would expand family planning services to approximately 15,500 people not currently eligible for Medicaid coverage, Thompson said.
The committee took no immediate action on the bill.