Bill would allow certain treatment centers to remain open
Alcohol treatment facilities that use locked rooms would be allowed to remain in business under a bill considered Jan. 24 by the Health and Human Services Committee.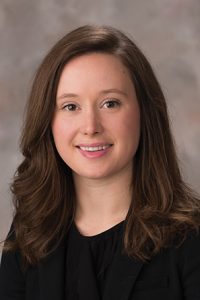 Sen. Anna Wishart of Lincoln introduced LB200 after the state Department of Health and Human Services considered revoking the operating license of The Bridge Behavioral Health facility in Lincoln. Wishart said a new interpretation of state law threatened The Bridge because it locks clients into rooms when they are admitted into civil protective custody.
The Bridge currently is operating under a temporary license.
"This legislation, if enacted, would assure The Bridge and similar facilities would maintain their license moving forward," Wishart said.
The Bridge's executive director, Tammy Stevenson, spoke in favor of the bill. Stevenson said her facility admits about 3,600 people a year, all of whom are intoxicated and deemed by police to be dangerous. Removing locked rooms would reduce the number of people The Bridge could admit, Stevenson said.
Forty percent of those admitted last year had a blood-alcohol level of 0.25 or higher, she said. By law, police cannot house someone with a blood-alcohol level higher than 0.25, she said, and instead must take that person to an emergency room.
"Our medically supervised program provides an alternative to jail," Stevenson said. "We are caring for individuals who are acutely intoxicated and whose behavior is often unpredictable and hostile."
Lincoln Police Chief Jeff Bliemeister also spoke in favor of the bill. He said taking intoxicated and dangerous people to The Bridge reduces the chances that they will hurt themselves or someone else.
"It reduces bookings into the Lancaster County Jail and it minimizes stress on emergency rooms," he said.
Bliemeister said there were 75 assaults at The Bridge in the past 10 years, but that the number of assaults would be much higher without the use of locked rooms.
No one spoke in opposition to the bill, on which the committee took no immediate action.