Social worker approved for each ESU
Senators approved a proposal April 18 to place a social worker in each of the state's 17 educational service units to aid students with behavioral and mental health problems.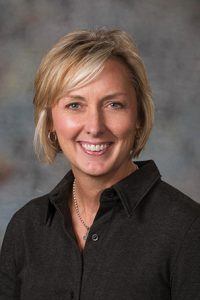 Introduced by Fremont Sen. Lynne Walz, LB998 creates a fund for a collaborative school behavioral and mental health program. Once the initiative receives $3.6 million in funding, each ESU or the ESU coordinating council may hire a social worker who would train teachers and school personnel and work with parents, schools, behavioral and mental health care providers and other resources to connect students with services.
As amended on select file, the program's funding is limited to private donations, and the program ends in 2022.
Social workers hired under the program may use screening and assessment tools to identify students in need of services and assist in matching students with appropriate health care providers.
The coordinating council will solicit annual program plans from each ESU, identify evidence-based best practices in interventions for students, coordinate training for social workers and other school personnel and complete annual evaluations of the program. It also will create and maintain a statewide map of behavioral and mental health services.
Each school district with which a social worker interacts is required to designate a contact person for that social worker at each school in the district.
As amended on select file, 26-5, both public and private schools may participate in the program, and the state Department of Education will administer the fund.
The bill passed on a vote of 31-15.