Lawmaker pay increase proposed
The Executive Board considered a measure Feb. 21 that seeks to increase the pay of Nebraska lawmakers.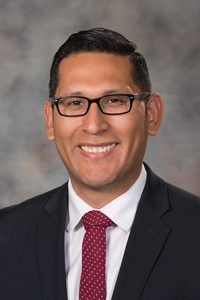 LR295CA, sponsored by Omaha Sen. Tony Vargas, would place a proposed amendment to the Nebraska Constitution on the 2018 general election ballot to raise state senators' pay to 50 percent of the Nebraska median household income.
If approved, lawmakers' salary would be adjusted every two years according to U.S. Bureau of the Census income data. Currently, the $12,000 annual salary earned by lawmakers is set in the state constitution and cannot be changed without a constitutional amendment and vote of the people. It was last increased in 1988.
Vargas said the current salary, which is augmented by a per diem or mileage when applicable, is significantly below that of states with similar costs of living. He noted that a 2017 National Conference of State Legislatures survey found that the average annual salary for a state lawmaker is approximately $35,500, excluding per diems and expenses.
Giving voters a chance to revisit the issue of state senator pay could lead to a broader range of representation in the Legislature, he said.
"Nebraska boasts [of a] citizen Legislature," Vargas said. "But can we really say that honestly, when so many of our fellow Nebraskans are essentially precluded from serving in office due to this financial barrier?"
Testifying in support of the measure, John Hansen of the Nebraska Farmers Union agreed. Serving in the Legislature involves a significant, year-round time commitment, he said, and senators should be compensated at a rate that encourages a diverse membership.
"We are completely out of line with what other [elected] positions pay, with what other state's pay and with what other positions in our state pay relative to the responsibilities and obligations that come with this very important job," Hansen said.
No one testified in opposition to the measure and the committee took no immediate action on it.