County-city sewerage agreements approved
A bill that enables counties and cities to cooperate to build regional sewerage systems received final approval from the Legislature May 3.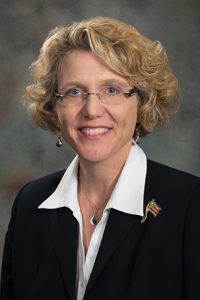 Introduced by Sen. Sue Crawford of Bellevue, LB253 authorizes cities and counties to enter into agreements to plan, build, manage, operate and finance sewerage disposal systems. The bill also authorizes counties to use an existing 3.5-cent levy authority under the County Industrial Sewer Construction Act to secure bonds to pay for a new system.
Senators voted 46-0 to pass the bill.