More federal funds for emergency medical transports advanced
A bill that would allow public and nonprofit emergency medical transporters to be reimbursed by Medicaid at the same rate as hospitals and other medical providers was advanced to select file April 18.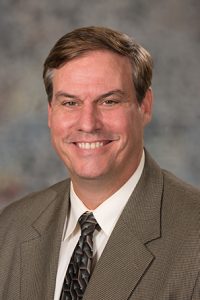 LB578, introduced by Omaha Sen. Mike McDonnell, would establish a Ground Emergency Transport Program in Nebraska to allow eligible providers to receive supplemental Medicaid reimbursement for ground emergency medical transport services.
McDonnell, who served 24 years as a firefighter, said several states have established similar programs as a way to capture higher reimbursement rates for ground transport of Medicaid patients in emergency situations. Currently, the supplemental reimbursement is available only to a hospital, physician or nursing facility.
Most of the state's emergency responders are financially strapped, answering an average of 350 calls per day across Nebraska, McDonnell said.
"They are there to help anyone that calls them, and they will never turn down a 911 call," he said, but they need funds to pay for fuel, replace equipment and train responders. LB578 would enable departments to recoup more of their costs, he said.
A Health and Human Services Committee amendment, adopted 34-0, became the bill. As amended, LB578 would require the state Department of Health and Human Services (DHHS) to design and implement an intergovernmental transfer program relating to Medicaid managed care to increase capitation payments in order to increase reimbursement to eligible providers.
The program would apply to providers owned or operated by the state or a city, county, rural or suburban fire district, hospital district, federally recognized Indian tribe or other unit of government. Participation by local government entities would be voluntary.
DHHS would be required to submit a state plan amendment by Jan. 1, 2018, to provide for a supplemental reimbursement rate and to submit necessary materials to the federal government annually.
Bellevue Sen. Sue Crawford supported the bill, saying it would allow emergency responders to be reimbursed for a "dry run" – in which first responders are able to stabilize a patient when called to a location without having to transfer the individual to a hospital.
"LB578 is part of an important step to rethink how we reimburse [emergency medical] services to recognize that those services that are given to stabilize someone – and not have to transport them – are very valuable and deserve to be reimbursed," Crawford said.
Ralston Sen. Merv Riepe, chairperson of the Health and Human Services Committee, said some question remains regarding whether the federal government will allow the reimbursement authorized by the bill. As a result, Riepe said, he would be withholding support until a determination could be made.
The bill advanced to select file 36-0.