Prescription drug monitoring changes advanced
Lawmakers advanced a bill April 18 that would make changes to the state's drug monitoring program.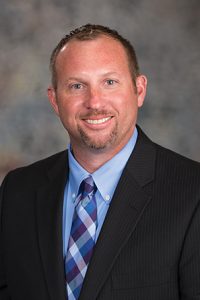 Heartwell Sen. John Kuehn, sponsor of LB223, said the bill would make technical and procedural changes to the law governing the state's Prescription Drug Monitoring Program (PDMP) system, established in 2016 to enable prescribers and pharmacies to check for suspected abuse.
Kuehn said the bill would continue to ensure successful implementation of the PDMP in Nebraska and further the program's goals of improved patient safety and the promotion of information sharing and best practices among providers.
A Health and Human Services Committee amendment, adopted 40-0, replaced the bill. Kuehn said the amendment reflected additional work done since LB223 was introduced.
"[The amendment] represents a number of people working together to ensure continued implementation of this major undertaking to ensure patient health and safety," Kuehn said.
As amended, the bill would require individuals to be trained before accessing the PDMP. Training would be conducted by the statewide health information exchange. The bill would strengthen provisions requiring that information transmitted to the exchange meet Health Insurance and Portability and Accountability Act (HIPAA) standards.
If a patient opts out of the statewide health information exchange, prescription information regarding that patient would not be accessible by participants in the statewide health information exchange.
The bill also would allow members of a patient care team to access the PDMP on behalf of a prescriber, if he or she is a licensed or registered health care professional who is credentialed in Nebraska. Veterinarians would be required to report dispensed controlled substances under the bill beginning July 1, 2018.
Omaha Sen. Sara Howard, who prioritized the measure, spoke in support of LB223. The bill strengthens and builds upon a law first passed in 2011 by her mother who was then a state senator, she said, two years after the death of Howard's sister due to an opioid overdose.
She said the bill would keep Nebraska "light years ahead" of other states in dealing with opioid addiction.
"Right now we have one of the best prescription drug monitoring programs in the country," Howard said.
Following adoption of the amendment, LB223 advanced to select file on a 38-0 vote.