State purchasing, contracting bill passed
A bill requiring an evaluation of the Nebraska Department of Administrative Services' procurement practices passed April 12.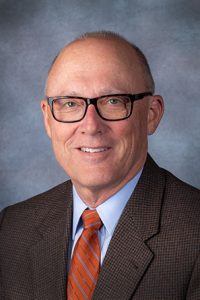 LB1037, introduced by Sen. John Arch of La Vista, requires an outside consultant to review all DAS procedures with an emphasis on due diligence, cost evaluation, decision-making accountability and protest procedures.
The evaluation will include input from the Legislature's Executive Board and the chairpersons of the Government, Military and Veterans Affairs and Health and Human Services committees.
The bill also requires DAS to submit a report to the Legislature and governor by Nov. 15, and includes the provisions of LB1064, also introduced by Arch. The provisions establish a funding mechanism to allow the DAS Materiel Division to obtain an electronic procurement system.
LB1037 passed on a 46-0 vote and took effect immediately.