TIF review changes approved
A bill establishing expedited review of so-called "micro" tax-increment financing projects passed April 12.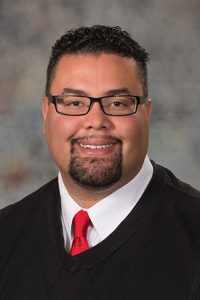 Under a segment of the state's community development law, Nebraska municipalities are able to designate areas as substandard and blighted, allowing them to be redeveloped. The increased property taxes generated by the improvements are used to pay for the financing of TIF projects.
A bill passed by the Legislature in 2020 created an expedited review process for counties with populations under 100,000 or in areas that have been declared extremely blighted. The decision to allow an expedited review process rests with the governing body of a municipality.
LB1065, which was originally introduced by former North Platte Sen. Mike Groene, was taken up by Omaha Sen. Justin Wayne following Groene's resignation. The bill makes the following changes to the existing expedited review process:
• increases the maximum TIF project period from 10 years to 15;
• requires existing structures to have been within the corporate limits of a municipality for at least 60 years; and
• allows the redevelopment of vacant lots that have been platted and within the corporate limits of a city for at least 60 years.
The bill also increases the maximum assessed value of property within a redevelopment project that receives an expedited review from $250,000 to $350,000 for a single-family residential structure and from $1 million to $1.5 million for a multi-family or commercial structure.
Senators passed LB1065 on a 46-1 vote.