Expanded SID authority clears first round
Sanitary and improvement districts could build off-street parking facilities under a bill that advanced from general file April 6.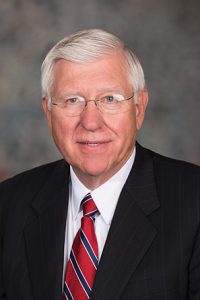 LB81, introduced by Sen. Robert Hilkemann of Omaha, would enable SIDs to acquire, purchase, own, erect, construct, equip, operate or maintain off-street parking facilities.
The bill's intent, Hilkemann said, is for businesses operating outside of city limits to provide parking for their employees and customers.
"These structures are to be built for the purpose of business," he said.
Bellevue Sen. Carol Blood supported the bill. She said it would aid responsible development and foster affordable housing.
"Bellevue wouldn't be Bellevue without SIDs," Blood said.
Senators advanced LB81 on a 31-0 vote.