Financial assistance for assault patients clears first round
Individuals who have experienced domestic or sexual violence could avoid a lengthy and expensive reimbursement process under a bill advanced from general file April 6.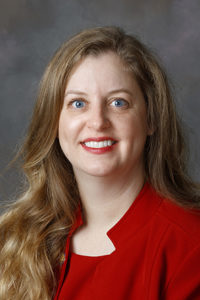 Under LB497, sponsored by Bennington Sen. Wendy DeBoer, a health care provider could apply to the Nebraska Crime Victim's Reparations Program for reimbursement of costs associated with treating or examining an individual's injuries directly related to sexual assault or domestic abuse.
The reimbursement would cover the portion of costs that are not covered by insurance or other sources and typically would be paid by the patient. Currently, a person receiving such services would be billed and be required to pay for the services before then applying for reimbursement.
DeBoer said she introduced the bill to ensure that potential medical costs do not pose a barrier to individuals seeking needed medical care.
"This existing process creates financial stress for a survivor and delays payment to providers," she said. "LB497 provides a more direct process, allowing a hospital to apply directly to the CVR program for reimbursement of costs that would otherwise be billed to the victim."
A Judiciary Committee amendment, adopted 42-0, would require that a health care provider obtain a patient's consent before applying for reimbursement. It also would add child abuse as an offense eligible for reimbursement.
Omaha Sen. Megan Hunt supported LB497, saying Nebraska can and should do more for survivors and victims of sexual assault.
"We know that so many survivors of sexual assault are under the age of 18," she said. "We need to give them the support that they need in order to recover from that experience and go on to get their life back on track."
Senators advanced the bill to select file on a 44-0 vote.