Ban on facial recognition evidence considered
Members of the Judiciary Committee heard testimony Feb. 27 on a proposal to protect personal privacy.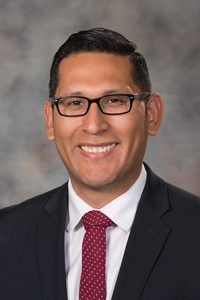 Under LB1091, introduced by Omaha Sen. Tony Vargas, data or evidence derived from the use of facial recognition technology could not be used as evidence in any trial, hearing or other proceeding before any court, grand jury or other authority subject to state jurisdiction.
Facial recognition technology often misidentifies people of color, women, children and seniors, Vargas said, sometimes by as much as 10 times more often than white men.
"The biggest danger, in the most extreme circumstance, is that the use of this technology could lead to a dystopian society where facial recognition technology will be used as a tool of oppression for general and suspicionless surveillance systems," he said.
Any person aggrieved under the bill could bring a civil action against the governmental entity committing the violation.
Spike Eickholt, representing the ACLU of Nebraska, supported LB1091. Regulations are needed, he said, because we live in an age of rapidly evolving technology.
"[We] are concerned with digital privacy and the rights of people to be free from constant surveillance undertaken by their government and other entities," Eickholt said.
Opposing the bill was Drake Jamali, representing the Security Industry Association. The use of facial recognition technology is lawful, ethical and nondiscriminatory, he said, and has increased public safety and aided in criminal investigations.
The committee took no immediate action on the bill.