Expanded right-to-farm protections amended, advanced
Lawmakers gave second-round approval April 25 to a bill that would expand legal protections for agricultural producers under Nebraska's 1982 Right to Farm Act after amending it to protect the rights of neighboring landowners.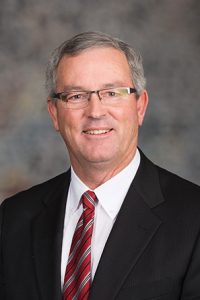 Under the act, a farm or public grain warehouse—a grain elevator or receptacle in which grain is held for longer than 10 days—cannot be found to be a public or private nuisance if it existed before a change in the land use or occupancy of land in its locality and would not have been considered a nuisance before the change.
As introduced by Sen. Dan Hughes of Venango, LB227 would expand the conditions under which those operations are shielded from nuisance liability.
Under the bill, as amended on general file, a farm or public grain warehouse could not be found to be a public or private nuisance after two years following the established date of operation.
If the operation undergoes any subsequent change—including a conversion from one type of farm to another or a change in size—the date of that change would be considered the established date of operation and the two-year window would reset.
Omaha Sen. Steve Lathrop introduced an amendment during select file debate, adopted 38-0, that would replace the bill. Under the amendment, no suit for public or private nuisance could be maintained against a farm or public grain warehouse more than two years after the condition that is the subject matter of the suit reaches a level of offense sufficient to sustain a nuisance claim.
The limitation would not apply to any action brought to determine compliance with or to enforce a previous court order related to the same nuisance claim or to any claims for additional damages or relief available when an operation fails to remediate a nuisance pursuant to the court order.
Lathrop said the amendment is a compromise that would preserve existing protections for agricultural operations under the Right to Farm Act, while giving neighboring landowners two years in which to bring a nuisance action if a change to an operation causes problems that could support a nuisance claim.
Hughes supported the amendment, saying it would increase protections for farmers and livestock producers who expand their operations.
Following adoption of the Lathrop amendment, senators advanced LB227 to final reading by voice vote.