Regulation sought for fantasy sports
The General Affairs Committee heard testimony March 4 on a bill that would regulate fantasy sports in Nebraska.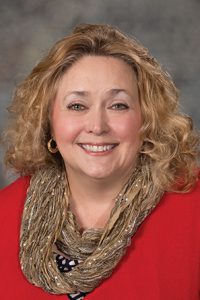 LB137, introduced by Bellevue Sen. Carol Blood, would require daily fantasy sports operators—like Fan Duel and Draft Kings—to register with the state Department of Revenue. Operators would pay a $10,000 fee the first year and an annual renewal fee equal to six percent of the organization's annual revenue, not to exceed $10,000.
The bill defines a fantasy sports contest as one in which:
• the value of all prizes and awards offered to winning players is known to all players in advance;
• winning outcomes reflect the knowledge and skill of the players and are determined by accumulated statistical results of the performance of individuals, including athletes in the case of sporting fantasy leagues; and
• no winning outcome is based on the score, point spread or performance of any single actual team or combination of teams or solely on the performance of a single athlete or player.
Blood said fantasy sports are not gambling because they are contests of skill and not chance.
"Managers of these games take into account a myriad of statistics, facts and game theory," she said. "There are thousands of websites and magazines and other publications designed to keep their readers informed and competitive."
Blood added that the bill would raise revenue for the state without increasing taxes.
Sean Ostrow testified in favor of the bill on behalf of Fan Duel and Draft Kings. Approximately 300,000 Nebraskans play fantasy sports and they deserve to know that what they are doing is legal, Ostrow said.
"Fantasy sports has been proven time and time again, whether through academic studies or in real life, to be a game of skill," Ostrow said.
He added that 20 states have passed similar legislation.
Pat Loontjer of Gambling with the Good Life testified against the bill. She said fantasy sports gaming has been declared illegal in many states, and that passing LB137 would bring about lawsuits.
"Fantasy sports betting has the potential of putting a casino on every electronic device," she said. "You can sit at home and lose your home in the same evening."
Nate Grasz of the Nebraska Family Alliance also testified against the bill. Fantasy sports began in small groups with players focused more on building community than winning money, Grasz said, but now have developed into gambling.
"Skill and chance are not mutually exclusive," Grasz said. "The fact that an element of skill may be present does not negate the fact that users are still largely reliant on chance to win. Bettors have no control over how the athletes perform nor over other external factors that affect the outcome of player performance."
The committee took no immediate action on the bill.