More flexibility proposed for roads projects
Members of the Transportation and Telecommunications Committee heard testimony Jan. 22 on a bill that would allow the Nebraska Department of Transportation to complete roads projects more efficiently.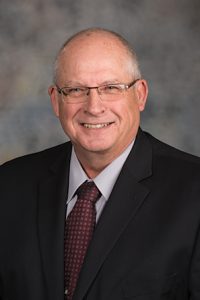 Under LB82, introduced by Henderson Sen. Curt Friesen, NDOT could apply for pre-approval to use practical road design standards that might not meet all current statutory design standards, but that would provide significant benefits to users at a reasonable cost.
NDOT Director Kyle Schneweis spoke in support of the bill, saying there already is a system in place to apply for a one-time, project-specific relaxation of standards from the Nebraska Board of Public Roads Classifications and Standards (NBCS).
The bill would allow the department, counties or municipalities to apply for programmatic pre-approvals, he said, which could apply to an entire category of roads projects that are materially similar.
"Practical design provides the Department of Transportation's professional engineers the flexibility to safely and efficiently modernize our transportation system to best serve Nebraskans," Schneweis said.
Roger Figard, NBCS chairman, also testified in support of LB82. He said it would not reduce or eliminate NDOT's responsibility to meet statutory requirements.
"This continues and supports the major updates and changes the board has incorporated over the last 10 years," Figard said. "Updating design standards would allow our dollars at the city and county levels to go much farther."
The bill also would allow each county and municipality to electronically certify completion of one-year and six-year road improvement plans required annually by state law, rather than submitting hard copies of both plans to NBCS.
The certification must be included in the county or municipality's public record and be adopted by its governing board.
No one spoke in opposition to the bill and the committee took no immediate action on it.