Mechanism for Willa Cather property preservation advanced
A proposal to fund preservation and restoration of properties related to author Willa Cather was narrowed and advanced from general file March 6.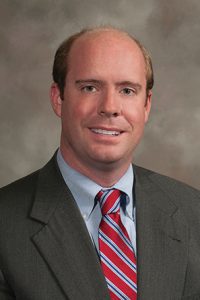 Omaha Sen. Burke Harr, sponsor of LB379, said the bill would create a mechanism to assist with the restoration of the Cather House and the Antonia Farmhouse without using general fund dollars.
The property currently is owned by the Nebraska State Historical Society, Harr said, and while they have kept the buildings weathertight, more work is needed.
"[The buildings] are in need of some further TLC that the historical society, due to budget cuts, has been unable to attend to," he said. "For example, Willa Cather's childhood home is in need of an HVAC to preserve the wallpaper that she hung as a child."
The bill would create the Willa Cather Historical Building Cash Fund, which would be administered by the Nebraska State Historical Society. As introduced, the bill would have transferred $300,000 from the State Visitors Promotion Cash Fund to the new fund.
An Appropriations Committee amendment, adopted 29-0, replaced the bill and removed the cash transfer. As amended, the LB379 instead would permit the state Department of Economic Development to use the Civic and Community Center Financing Fund to provide grants of assistance in the preservation and restoration of historic buildings owned by a nonprofit organization if a contractual relationship is created between a municipality and the nonprofit organization.
The Cather fund also could accept money donated as gifts, bequests or other contributions from public or private entities.
Harr said the amendment resulted from concerns raised regarding the diversion of tourism dollars outlined in the original bill.
"[The amendment] does not place any dollar amount into the [preservation] fund," Harr said. "Instead, the fund's existence provides an easy and visible way for the historical society to accept private dollars for the preservation of the Willa Cather properties."
As amended, the bill also would allow the Nebraska State Historical Society to enter into an agreement with the Willa Cather Foundation to transfer clear title of properties described in the bill from the state to the foundation at no cost to either party other than property transfer transactional costs, which would be shared equally by each party.
In order to carry out any agreements made, the Nebraska State Historical Society would be authorized to dispose of these real properties using the vacant building and excess land process.
Following adoption of the committee amendment, the bill advanced to select file 31-0.