Entry into wildlife management compact advanced
Nebraska would work with other states to enforce wildlife management laws under a bill advanced to select file March 22.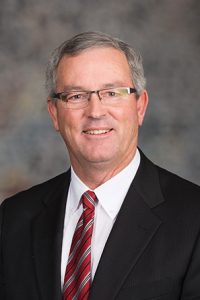 As introduced by the Natural Resources Committee, LB566 enters Nebraska into the Interstate Wildlife Violator Compact. Under the compact, a wildlife officer could issue a citation for the violation of wildlife management laws to any person who lives in a participating state.
Sen. Dan Hughes of Venango, the committee's chairperson, spoke in support of the bill. He said states participating in the compact also may recognize the suspension of a person's hunting, fishing or trapping license by any other participating state as though the violation resulting in the suspension occurred in their state.
"This will help promote efficiencies in the processing of game law violations by non-state residents," Hughes said.
Senators voted 37-0 to adopt a committee amendment that incorporated provisions from LB635, a bill introduced by Sen. Bruce Bostelman of Brainard that would increase penalties for violating certain game management laws in Nebraska.
The hunting of elk out of season would become a Class II misdemeanor, and the fine would increase from at least $500 to at least $1,000 for each violation. Any person who illegally takes game or has such game in his or her possession would be guilty of a Class III misdemeanor and would be fined at least $50 for each animal. Additionally, the fine for shooting at wildlife from a highway or roadway would increase from at least $100 to at least $500.
Bostelman spoke in support of the bill as amended. He said Nebraska is one of only two states that has not joined the compact or is not in the process of joining.
"It's time for the state to become a part of the compact," he said. "It stops our state from becoming a safe haven for game violators from another state."
Senators voted 38-0 to advance the bill to select file.