Workers' comp drug formulary proposed
The Workers' Compensation Court would adopt an evidence-based drug formulary under a bill heard by the Business and Labor Committee March 6.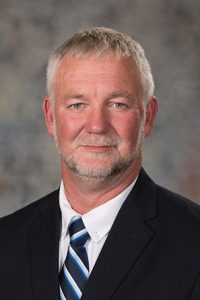 Under LB408, introduced by Kearney Sen. John Lowe, the court would adopt the list of approved prescription drugs categorized as Schedule II, III, IV or V to be dispensed in connection with workers' compensation claims.
Lowe said a similar formulary adopted in Texas has led to a decrease in cost, number of prescriptions written and number of workers' compensation claims for drugs that require pre-authorization. Texas has seen a subsequent increase in the use of prescription drugs that are safer and more effective, he said.
"We have all seen the stories in the news recently that detail the horrific opioid problem," Lowe said. "Adopting [LB408] would be one tool to help Nebraska minimize this risk because the formulary will improve the way opioids are prescribed."
Claimants would not need pre-authorization for drugs listed on the formulary. Pre-authorization from the workers' compensation insurer, risk management pool or individual insurer would be required for drugs not listed or for those included on the formulary but not recommended.
The bill also would allow a claimant to appeal a denial of payment for any drug not listed on the formulary or listed as not recommended.
Robert Hallstrom, representing Nebraskans for Workers' Compensation Equity and Fairness, supported the bill. He said that even though drug formularies adopted in other states have led to cost savings, the real benefit of the bill is returning injured workers back to work much more quickly.
"We've seen in other states that it has had a positive impact, particularly with regard to return-to-work outcomes and costs savings along the way," Hallstrom said.
Interventional pain physician Phil Essay also spoke in favor of the bill. He said overdose deaths resulting from opioids — categorized as Schedule II drugs — have quadrupled between 1999 and 2015, rising from 36 to 150 deaths annually. The vast majority of people who overdose on opioids are working professionals, Essay said.
"Chronic pain nationwide has not changed in the last 15 years and yet the number of prescription sales [for opioids] has quadrupled," he said. "There is a direct correlation between the number of medications released from the pharmacy and the number of unintended opioid deaths."
Opposing the bill was Dr. David Durand, representing the Nebraska Medical Association. He said physicians need considerable flexibility in serving the state's aging workforce. Adopting a drug formulary would limit that flexibility and make it harder for physicians to provide the best treatment possible, Durand said.
"It's not unusual for a patient to have multiple drug allergies that already limit choice," he said. "Waiting for an independent medical evaluation of a non-formulary drug, which can take weeks or months, is not a satisfactory option."
John Corrigan, representing the Nebraska AFL-CIO, also opposed LB408. He said placing limits on the medical care workers can receive is not aligned with the original intent of workers' compensation.
"Workers' compensation is designed to benefit the injured worker," Corrigan said. "Having a system that creates an impediment to a doctor's treatment is not beneficial to [workers]."
The committee took no immediate action on the bill.