Bills would cap insulin costs
The Banking, Commerce and Insurance Committee heard joint testimony Feb. 7 on two bills that would cap what insured Nebraskans pay for an insulin prescription.
LB142, sponsored by Albion Sen. Tom Briese, would cap the price of insulin that a Nebraskan with insurance would be required to pay at $100 for a 30-day supply.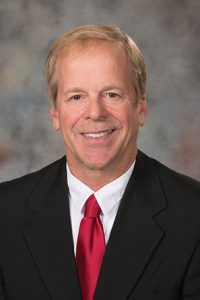 Briese said many Nebraskans have limited insurance coverage and have difficulty affording the cost of prescription medications, including insulin.
"There is a wide swath of Nebraskans that this can have a very beneficial impact for," he said.
Lincoln Sen. Eliot Bostar agreed. In introducing his LB779, Bostar said Nebraskans with diabetes have medical expenses roughly 2.3 times higher than individuals who do not. Twenty-two states have passed similar legislation attempting to address the problem, he said, calling diabetes one of the "most pervasive, deadly and expensive diseases in the U.S."
"The increasing cost for this lifesaving medication is creating hardships on Nebraska families," Bostar said. "LB779 seeks to address this problem and alleviate the financial burden on diabetic Nebraskans by capping the out-of-pocket costs of insulin to insured individuals."
Under LB779, a Nebraskan with an insurance plan that provides reimbursement for prescription insulin drugs could not be charged more than $35 for a 30-day supply, regardless of the amount or type of insulin needed to fill the individual's prescription.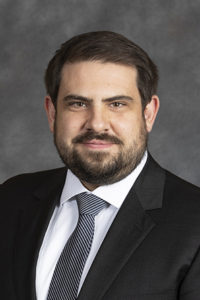 As introduced, both bills would take effect beginning Jan. 1, 2024.
Bostar brought an amendment to the hearing that would cap the cost of a provider's "base" tier of insulin, which he said would remove insurance providers' earlier objections to the proposal.
Leslie Spry, a physician testifying on behalf of the Nebraska Medical Association, supported both bills. The cost of insulin rose 54 percent from 2014 to 2019, he said. Such a drastic price increase can lead patients to ration their insulin supply, Spry said, which in turn can lead to an increase in cardiovascular complications, emergency room visits, hospitalizations, amputations and deaths.
"No person should have to choose whether they receive lifesaving medication solely based on cost," Spry said.
Suzan DeCamp, state volunteer president for AARP Nebraska, also testified in support of both bills. An AARP report showed that 29 percent of Nebraska residents in 2017 stopped taking prescribed medication due to cost, she said.
Roughly 141,500 people in Nebraska — or 9.6 percent of the adult population — are diabetic, DeCamp said, and the monthly expense to an individual with diabetes averages between $450 and $500.
"Approximately 90 percent of insulin sold is manufactured by only three companies," she said, "which limits competition and therefore results in higher costs to patients."
Jeremiah Blake of Blue Cross and Blue Shield of Nebraska testified in a neutral position on both bills. The company announced in 2022 that members with diabetes covered under a Blue Cross and Blue Shield plan would have access to insulin at no cost to them, he said.
Blake said LB142 and LB779 with Bostar's amendment would allow the company to continue to offer this zero-dollar cost share on insulin.
No one testified in opposition and the committee took no immediate action on either proposal.