Bill would allow creation of 'silent' trusts
The Banking, Commerce and Insurance Committee heard testimony Jan. 31 on a bill that would allow the creation of silent trusts — also referred to as confidential trusts — in Nebraska.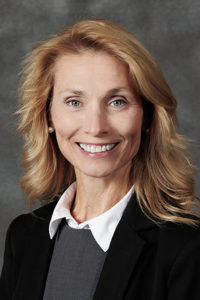 LB711, sponsored by Omaha Sen. Christy Armendariz, would amend the Nebraska Uniform Trust Code to remove a provision that requires a trustee to keep qualified beneficiaries reasonably informed about the trust's administration and material facts necessary to protect their interests.
The bill instead would allow a trust's creator to alter the right of a beneficiary to be informed of their interest in the trust based on their age, the lifetime of the trust's creator, a specific term of years or a specific event.
Armendariz said silent trusts are designed to "protect" beneficiaries from knowing the full extent of their future wealth and are legal in South Dakota and Wyoming, potentially putting Nebraska trust companies at a competitive disadvantage.
Such trusts allow the creator to determine when a beneficiary would be informed and could help families with "great wealth" shield their children from potentially life-altering information until the creator of the trust believes that they are able to deal with that information, she said.
"Silent trusts can achieve goals such as avoiding a decline in the beneficiaries' self-motivation, protecting privacy [and] protecting beneficiaries with substance abuse or other psychological struggles who may be easily influenced by outside forces," Armendariz said.
Brett Lindstrom of Omaha testified in support of the bill. A handful of other states allow silent trusts, he said, and allowing them in Nebraska could make the state's tax and trust laws more competitive. The bill's intent is to offer flexibility to parents who may not want their children to know how much they will inherit until a certain time has passed or a specific event has occurred.
Susan Spahn, testifying on behalf of the Nebraska State Bar Association, spoke in opposition to the bill. The Uniform Trust Code has been in effect in Nebraska since 2005, she said, and the duty of trustees to report to beneficiaries is a key element of that law. An individual can only protect their interests if they know that they are a beneficiary, she said.
"Sometimes people are serving as trustee who shouldn't be serving as trustee," Spahn said. "Practicing in the contested area, I've seen the good, the bad and the truly ugly."
The committee took no immediate action on LB711.