Teacher recruitment and retention grants proposed
Nebraska would offer $5,000 grants to recruit and retain new teachers under a bill heard Jan. 30 by the Education Committee.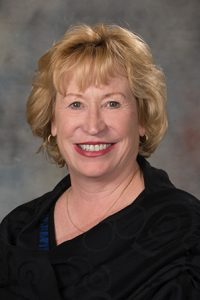 Under LB385, introduced by Elkhorn Sen. Lou Ann Linehan, teachers who complete their first full school year teaching full-time in a Nebraska school could apply to the state Department of Education for a recruitment grant. Individuals would be eligible for further $5,000 retention grants after their second and third years of teaching.
Linehan said the grants are intended to help new teachers through their first few challenging years in the classroom, when they are still learning their job and their pay is lowest. LB385 could supplement the retention payments and other policies that some school districts have adopted to recruit and retain teachers, she said.
"It's what seems to work," Linehan said of the payments. "If you want people to stay, you have got to pay them."
Linehan said the proposal also would incentivize current teachers to earn an endorsement to teach in certain high-need areas. Under LB385, teachers who become certified to teach in special education, math, science, technology or dual credit and complete a year of full-time teaching also would qualify for a grant.
The bill states legislative intent to appropriate $10 million from the state's general fund to the new program. The act would terminate Jan. 1, 2028.
Mike Lucas, superintendent at Westside Community Schools in Omaha, testified in support of LB385. He said retention stipends that Westside and other Nebraska school districts have offered to teachers and staff in the past year or two have "gone over very well."
Offering grants to teachers who are certified in high-need areas would benefit schools across the state, Lucas added. Although Westside has no unfilled teaching positions this year, he said, the district cannot offer certain dual-credit courses because it lacks teachers with those certifications.
Courtney Wittstruck testified in support of the bill on behalf of the Nebraska Community College Association. She said a 2022 state Department of Education survey found that teachers who are certified in dual credit, special education and several other subject areas are in short supply across Nebraska.
The survey also found that the number of open teaching positions at the beginning of the 2022-23 school year had increased 60 percent since the previous year, Wittstruck said.
"It's clear that the teaching shortage in Nebraska needs to be addressed and soon," she said.
Tim Royers provided neutral testimony on LB385 on behalf of the Nebraska State Education Association. The NSEA supports creating a state-level grant program to recruit and retain teachers, he said, but the proposal could be more effective with modifications.
At the proposed level of funding, the state could award only 2,000 grants, Royers said, which is far below the number of potentially eligible teachers. Reducing the individual grant amount would make them available to more teachers and prevent a steep dropoff in pay after a teacher enters their fourth year, he said.
Additionally, Royers said, limiting the eligibility of the high–need grant to newly certified teachers could make more experienced teachers in those areas more likely to leave the profession.
The committee took no immediate action on the bill.