Broadband grant program expanded
Senators made several changes to the state's existing broadband grant program under a bill passed April 13.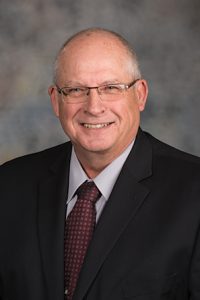 The Broadband Bridge Act, enacted in 2021, is a program that facilitates and funds the development of broadband networks in unserved and underserved areas of Nebraska. The Public Service Commission is responsible for administering grants to providers, cooperatives and political subdivisions to fund qualifying broadband development projects.
LB1144, introduced by Henderson Sen. Curt Friesen, reduces the matching grants for projects located in high-cost areas from 50 percent of project costs to 25 percent. The bill also extends the deadline for applications to be filed with the PSC from July 1 to Oct. 1, with grants being awarded no later than Jan. 31 of the following year, beginning in 2022.
Under the bill, grant recipients must commit to maintaining a minimum 100 Mbps of download and upload speeds for all locations for which they have received grant funding and agree to offer broadband in the project area for 15 years.
In addition, if good cause is shown, the PSC may give a provider up to 90 days to submit a challenge to an application. If the PSC denies an application based on a challenge and the challenger does not provide service in the proposed project area within 18 months, the commission will impose a civil penalty for each day going forward that service is not provided.
The proposal also includes provisions of four additional bills:
• LB761, introduced by Adams Sen. Myron Dorn, which provides up to $2 million in annual grant funding to provide precision agriculture connectivity of at least 100 Mbps download and 20 Mbps upload speed to accelerate rural economic development and provide high-speed internet connectivity to farm sites in unserved areas of the state;
• LB914, introduced by Brainard Sen. Bruce Bostelman, which allows the PSC to create and maintain a Nebraska location fabric broadband access map;
• LB1214, introduced by Lincoln Sen. Suzanne Geist, which requires the PSC's weighted application scoring system to include the ability to offer rates in a project area comparable to rates offered by the applicant outside the project area; and
• LB1234, introduced by Friesen, which provides for an expedited wire-crossing permit process for telecommunications companies wishing to cross railroad rights of way.
The bill passed on a vote of 46-0 and took effect immediately.