Career scholarship program codified
An existing state scholarship program for postsecondary students enrolled in programs that lead to jobs in certain high-demand fields was codified in state law April 12.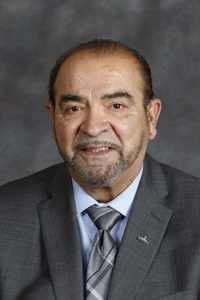 Under LB902, introduced by Sen. Raymond Aguilar of Grand Island, students who achieve a minimum score on a standard college admission test and enroll in an eligible program of study at the University of Nebraska, Nebraska state colleges, community colleges or private postsecondary institutions will receive a Nebraska Career Scholarship.
The amount of each scholarship varies from $5,000 to $25,000 per year depending on the institution. A scholarship will be renewed automatically each year if the recipient remains enrolled in good standing in the eligible program of study for which it was awarded.
Eligible programs include health care, computer information systems, engineering and those in a skilled trade or identified shortage area.
Beginning in academic year 2024-25, the state Department of Economic Development, in collaboration with each institution's governing body, will designate eligible programs of study based on periodic reviews of Nebraska's workforce needs.
To qualify for a scholarship, a student must be a first-time freshman or a transfer student. Scholarships may be used for tuition, fees, required tools and equipment, room and board.
LB902 requires each scholarship recipient to register with the appropriate campus office to obtain a Nebraska-based internship, apprenticeship, clinical position or employment in a field related to their program of study before they graduate.
Finally, each institution's governing body must submit an annual report on scholarship recipients and eligible programs of study to the Legislature and the governor.
Senators voted 48-0 to pass LB902.