Tax credit for employers of felons reduced, returned to final reading
A bill on final reading that would create a state income tax credit for businesses that hire felons was narrowed April 7 after lawmakers voted to return it to select file.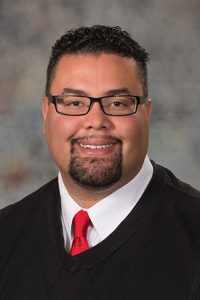 Under LB917, introduced by Omaha Sen. Justin Wayne, a business would be eligible for a nonrefundable state income tax credit equal to 25 percent of the wages paid to an individual who has been convicted of a felony.
Senators voted to return the bill to select file to consider an amendment offered by Wayne that would reduce the credit to 10 percent of the wages paid to an eligible employee.
Wayne said he introduced the change at the request of the business community, which believes the original credit amount was too high.
"Believe it or not, they said they don't want that much money," he said.
After voting 46-0 to adopt Wayne's amendment, lawmakers advanced LB917 to final reading by voice vote.