North Omaha recovery bill amended, advanced
A bill to aid COVID-19 recovery efforts in North Omaha was expanded into a more comprehensive measure and advanced from general file March 22.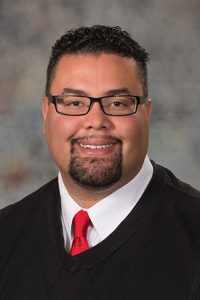 LB1024, as introduced by Omaha Sen. Justin Wayne, originally would have appropriated $450 million of the federal American Rescue Plan Act funds allocated to Nebraska to the North Omaha Recovery Act Fund. The funds would be used to provide grants to projects in qualified census tracts located within the boundaries of a metropolitan class city. Omaha is the state's only metropolitan class city.
The bill also would create the North Omaha Recovery Special Committee of the Legislature, which would direct funds to North Omaha through grants to public and private entities targeted at five categories: business development, affordable housing, employment and job growth, crime prevention and public health.
The special committee would include the chairpersons of the Urban Affairs and Appropriations committees, the speaker of the Legislature and four other senators who represent legislative districts containing one or more qualified census tracts located within a metropolitan class city.
A federally qualified census tract is one in which 50 percent or more of households have an income less than 60 percent of the area median gross income or a poverty rate of at least 25 percent.
Wayne said the bill was a "once-in-a-lifetime" opportunity to help North Omaha recover from the COVID-19 pandemic and years of neglect and racial discrimination.
"LB1024 reaffirms our commitment to all Nebraskans, not just a selected few," he said. "It creates opportunities and social capital that we've never seen in an area of the state that has been neglected."
An Urban Affairs Committee amendment, adopted on a 29-0 vote, replaced the bill. The amendment would create an Economic Recovery Division within the state Department of Economic Development, which would coordinate with the legislative committee to distribute grant funds.
Under the amendment, $250 million of the state's ARPA funds and $225 million from the state's Cash Reserve Fund would be appropriated to several specific projects, including $60 million for development of a business park located within two miles of a major airport in a metropolitan class city, $40 million to affordable housing and $30 million to innovation hubs.
Omaha Sen. Terrell McKinney supported the bill. He said the North Omaha he grew up in suffered from overincarceration and underemployment.
"I can't tell you how many times that I've been asked what can be done to shift the tide in North Omaha, or how help can be given," McKinney said. "This is it."
Sen. Mike Hilgers of Lincoln also spoke in support of LB1024. He said the bill would use free-market principles to empower North Omaha residents to significantly change their community.
"I don't think you can change the trajectory of the community without doing the kinds of things that this bill purports to do," Hilgers said.
Also supporting LB1024 was Omaha Sen. Tony Vargas. He said the bill also would help South Omaha, an area he said has suffered from significant unemployment and a lack of home ownership.
Wayne offered an amendment, adopted 29-0, that added provisions of his LB915 and LB1253. The amendment would stipulate that any nonprofit that has received middle-income workforce housing grant funds would not be eligible for additional grants unless they have spent at least 50 percent of previous grant funds.
It also would require DED to use at least 50 percent of the funds received from the federal Coronavirus Capital Projects Fund for eligible projects in federally qualified census tracts. Wayne said there currently is $128 million available in that fund.
Henderson Sen. Curt Friesen offered an amendment, adopted 35-0, that struck a provision in the Wayne amendment that would have prohibited money in that fund from being used for broadband infrastructure projects.
Several senators expressed concern about the impact of LB1024 on the state's cash reserve and the mechanics of how funding decisions would be made.
Wayne said the bill's specifics likely would be amended on select file after lawmakers are able to debate the Appropriations Committee's proposal to allocate the rest of the state's ARPA funds and consider the state budget for a second round.
Senators advanced LB1024 to select file on a 28-0 vote.