SNAP eligibility expansion advanced
A bill that would eliminate a lifetime ban on Supplemental Nutrition Assistance Program eligibility for felony drug convictions advanced from general file March 22.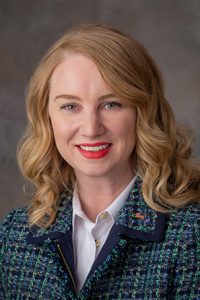 Under current state law, an individual with three felony convictions for use or possession of a controlled substance or one felony conviction for distribution or intent to sell or distribute a controlled substance is prohibited from receiving SNAP benefits.
LB121, introduced by Omaha Sen. Megan Hunt, would overturn that prohibition and allow individuals with felony drug convictions to receive SNAP benefits only if they have completed their sentence or are on parole, probation or in post-release supervision.
Hunt said protections exist to prevent SNAP recipients from selling their benefits and that it is unfair to single out drug felonies as the only crime that carries such a prohibition.
"It's wrong that somebody can get convicted of distribution of marijuana at age 18 … and then be unable to receive SNAP benefits 15 years later," Hunt said. "It only becomes [clearer] what a great injustice this is when you realize that someone could have served time for murder, for rape, for robbery, for child molestation – anything – and they would still be eligible for SNAP."
Omaha Sen. Terrell McKinney supported the bill. He said individuals released from prison would be less likely to reoffend if they have access to food. Policies like the lifetime ban are outdated and punitive, he said.
"If a person serves a year, six months or even five years in prison, isn't that enough? What else do we need from these people?" McKinney said.
Sen. Julie Slama of Sterling opposed LB121, saying she did not support expanding SNAP benefits to drug felons. She suggested possibly amending the bill during the next round of debate to exclude all individuals with felony convictions from eligibility.
"Nebraska has a very expansive SNAP eligibility criteria and I actually do support reining that in," Slama said.
Senators advanced LB121 to select file on a 25-17 vote. Twenty-five votes were needed.