Year-round daylight saving time advances
Nebraskans would no longer spring forward or fall back if authorized by federal law under a bill that advanced from general file March 14.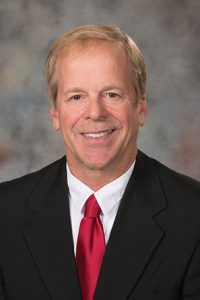 LB283, introduced in 2021 by Albion Sen. Tom Briese, would adopt daylight saving time year-round if the bill's provisions are not in conflict with federal law and three states bordering Nebraska also adopt year-round daylight saving time.
Briese said 19 states, including Wyoming, have adopted similar laws. Changing clocks twice a year leads to negative health outcomes and decreases economic activity, he said.
"Between medical costs, sick days, heart attacks, strokes, car accidents, loss of work days to workplace injuries and [the] simple decreased efficiency at work, the costs really begin to add up," Briese said.
Bayard Sen. Steve Erdman opposed the bill, saying that, if it passed, the sun wouldn't rise in Lincoln until after 8 a.m. on many winter mornings.
"That is a significant problem for young people going to school," Erdman said.
Sen. Mike Moser of Columbus supported the bill. He said many of his constituents dislike the twice-annual time change.
"They would like us to pick one and stick with it," Moser said.
Senators advanced LB283 to select file on a 40-3 vote.