South Platte River canal project advances
Lawmakers gave first-round approval March 9 to a proposal to build a canal that would divert South Platte River water from Colorado to Nebraska under a 1923 interstate compact.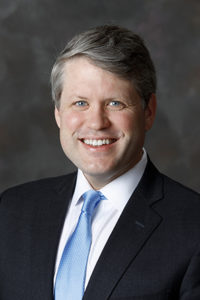 The compact entitles Nebraska to 120 cubic feet of water per second during the summer. Nebraska also has a right to 500 cubic feet of water per second during the non-irrigation season but only if it builds a canal to divert it from the river in Colorado to a reservoir system in Nebraska.
Lincoln Sen. Mike Hilgers, who introduced LB1015 on behalf of Gov. Pete Ricketts, said Nebraska has received those winter flows for the past century, but Colorado now is seeking to capture as much of that water as possible to support rapid population growth along the Front Range.
The bill would authorize the state Department of Natural Resources to develop, construct, manage and operate the canal and its associated storage facilities, called the Perkins County Canal Project, under the terms of the compact.
It also would authorize the department to use eminent domain to acquire land and resolve any legal disputes that arise as a result of the project.
Sen. Dan Hughes of Venango supported the bill, saying current plans call for water to be diverted from the river and into a canal near Ovid, Colorado, and stored in multiple reservoirs in the Platte River basin in Nebraska.
"It's imperative that we proceed with this project," Hughes said. "Failure to pass this bill would be tantamount to giving away our water rights to users in Colorado."
Norfolk Sen. Michael Flood also supported LB1015, saying it would signal to Colorado that Nebraska is serious about securing its water resources under the compact.
He said Nebraska could make up for reduced Platte River flows only by releasing water from Lake McConaughy, which would affect irrigation, hydropower generation and municipal water supplies.
"If we don't assert our rights, less water will cross the state line in the future," Flood said. "This is a modest investment for an unbelievable gain."
Sen. John Stinner of Gering, chairperson of the Appropriations Committee, said the committee's proposed budget would appropriate $53.5 million from the state's cash reserve to the state Department of Natural Resources to begin design and engineering studies and buy options on land where the canal would be built.
Omaha Sen. Steve Lathrop said the governor's budget request would have appropriated $500 million to the project, but it is unclear whether that amount would be enough to complete the canal and associated reservoirs. He questioned whether the project is either necessary or urgent.
"I'm very skeptical of this," Lathrop said. If we need to create a crisis to see if we have an enforceable right [under the compact], there's other ways to do it."
Sen. John Cavanaugh of Omaha opposed LB1015. He said Nebraska might not receive 500 cubic feet of water per second in the non-irrigation season even if it builds the canal because Nebraska's claim on those flows is subordinate to rights that were established prior to the date of the compact.
Additionally, Cavanaugh said, the compact allows Colorado to build a 35,000-acre-feet reservoir in the lower section of the South Platte River and make future appropriations in the upper section. Both uses would take precedence over Nebraska's claim, he said.
Senators voted 36-3 to advance the bill to select file.